Moody's downgrades Pakistan's rating to Caa1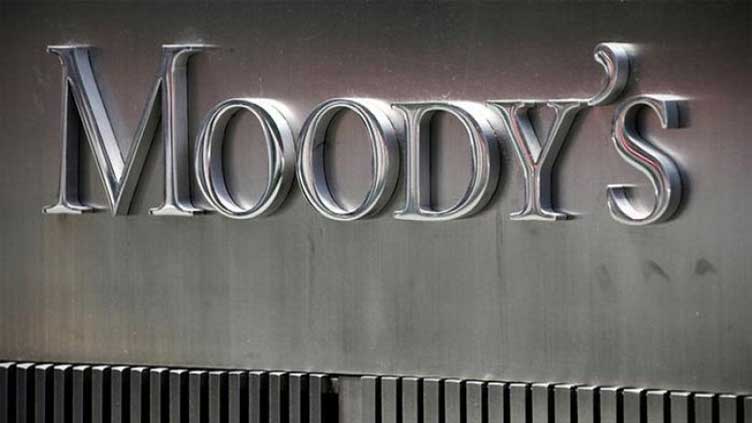 Business
Moody's downgrades Pakistan's rating to Caa1
ISLAMABAD (Dunya News) - Moody's on Thursday downgraded Pakistan's local and foreign currency issuer and senior unsecured debt ratings to Caa1 from B3, citing increased government liquidity and external vulnerability risks, following the devastating floods that hit the country earlier this year.

The decision is driven by increased government liquidity and external vulnerability risks and higher debt sustainability risks, in the aftermath of devastating floods that hit the country since June 2022. The floods have exacerbated Pakistan's liquidity and external credit weaknesses and vastly increase social spending needs, while government revenue is severely hit.

Debt affordability, a long-standing credit weakness for Pakistan, will remain extremely weak for the foreseeable future. In the absence of access to market financing at affordable costs, Pakistan will remain highly dependent on financing from multilateral partners and other official sector creditors to meet its debt obligations.

Moody's expects that Pakistan's IMF Extended Fund Facility (EFF) program will remain in place and provide an avenue for financing from the IMF and other multilateral and bilateral partners in the near term.

The Caa1 rating also applies to the backed foreign currency senior unsecured ratings for The Third Pakistan International Sukuk Co Ltd and The Pakistan Global Sukuk Programme Co Ltd. The associated payment obligations are, in Moody's view, direct obligations of the Government of Pakistan.

Concurrent to today's action, Moody's has lowered Pakistan's local and foreign currency country ceilings to B2 and Caa1 from B1 and B3, respectively.

Worsening near- and medium-term economic outlook

Moody's has lowered Pakistan's real GDP growth to 0-1% for fiscal 2023, from a pre-flood estimate of 3-4%. The floods will affect all sectors, with the impact likely more acute in the agriculture sector, which makes up about one-quarter of the economy. As the economy recovers from the floods, Moody's expects growth to pick up next year but stay below trend.

The supply shock due to the floods will increase prices further, at a time when inflationary pressures are already elevated. The monthly inflation rate averaged 25% from July-September 2022. Moody's expects inflation to pick up to 25-30% on average for fiscal 2023, compared to a pre-flood estimate of 20-25%. Social risks may increase as households face higher costs of living for a more protracted period, which would have attendant negative economic and fiscal implications.

Weakening debt affordability raises debt sustainability risks

The growth shock will lower government revenues, while government expenditures will be raised by the cost of rescue and relief operations. Moody's expects the fiscal deficit to widen to 7-8% of GDP for fiscal 2023, from a pre-flood estimate of 5-6% of GDP. Pressures on public finances are likely to persist in the next few years, as expenditures remain high because of reconstruction and social needs.

Accordingly, Pakistan's debt affordability – which is already one of the weakest among the sovereign Moody's rates – will worsen. Amid a backdrop of increasing interest rates and weaker revenue collection, Moody's estimates that interest payments will increase to around 50% in fiscal 2023, from 40% of government revenue in fiscal 2022, and stabilise at this level for the next few years. A significant share of revenue going towards interest payments will increasingly constrain the government's capacity to service its debt while also meeting the population's essential social spending needs.

Meanwhile, because of the narrow revenue base, the government's debt as a share of revenue is very high, at about 600% in fiscal 2022. Moody's expects this ratio to rise further to 620-640% in fiscal 2023, well above the median of 320% for Caa-rated sovereigns, despite a more moderate debt-to-GDP ratio at 65-70% in fiscal 2023.