Last Updated On 06 March,2018 09:03 pm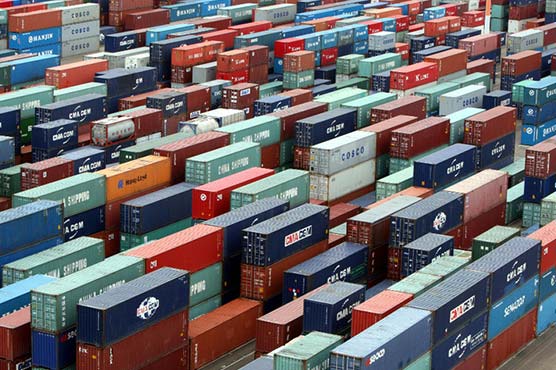 Exports to Turkey have plummeted by 69percent reducing it to $282million.
(Web Desk) – Pakistan's exports to Turkey have plunged owing to increased duty tax by the importing party, Dunya News learnt Tuesday.
Reportedly, Turkey hiked the tax by 18 percent taking it to 26.4pc from 6.4pc.
Exports to Turkey have plummted by 69percent reducing it to $282million.
---
Non-implementation of Turkey FTA
---
On the other hand, Syed Mazhar Ali Nasir, Acting President FPCCI has criticized preferential treatment to Turkish local industries thus negating the spirit of FTA.
The exports of fabrics have been badly affected due to provocative duties imposed by Turkey. The increase in Duty by 18 to 26.4% against 6.4% has been imposed to give unfair advantage to their local textile industry.
The Acting President further said that recently Turkish measures against Pakistani export items has reduced Pakistan's exports to Turkey by 69% to 282 million dollars in 2017 from 906 million dollars in 2011.
To give boost to Pakistani Textile exports to Turkey it can increase if we have an FTA, he said, adding that signing an FTA without driving any benefit to the biggest export industry of Pakistan will be an exercise in futility.
He further showed his concern over discriminatory measures against Pakistani exports for ceasing the benefits of GSP Plus by Turkish authorities which has been granted to various countries except Pakistani.
Syed Mazhar Ali Nasir, Acting President emphasized that a realistic approach has to be adopted by Turkey so that removal of all kind of barriers to trade in general and Pakistani exports in particular are attended in totality so that Pak-Turkey FTA is concluded to the entire satisfaction of Pakistani exporters and given a level playing field.