Last Updated On 20 May,2017 11:57 am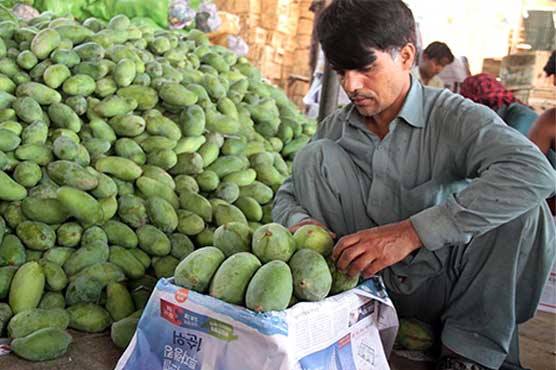 Pakistan exports mango to around 50 countries.
KARACHI (Dunya News)- Pakistan is all-set to kick off its mango exports from today with aim to meet the set target of 100,000 tons for this season, narrated Waheed Ahmed, patron in chief, All Pakistan Fruit & Vegetable Exporters, Importers & Merchants Association (PFVA).
Ahmad disclosed that mango exports had remained well above the set target of 100,000 tons in the previous year as figure stood at 128,000 tons. Last year, Pakistan added $68 million foreign exchange to national exchequer by exporting mangoes.
"Mango production suffered huge setback due to a prolonged winter season and heavy winds in Punjab. Therefore, a conservative target of 100,000 tons has been set this year. About six million tons of mango production, out of total 18 million, is expected to suffer this year," said PFVA official.
"Pakistan exports mango to around 50 countries across globe but countries like China, US and South Korea are being given special attention" added Ahmad.
Ahmad further narrated that Punjab had a major share, around 67pc, in mango production. He hinted that mango price would likely float around $650 per ton, compared to $680 to $700 last year.