Last Updated On 17 May,2017 05:43 pm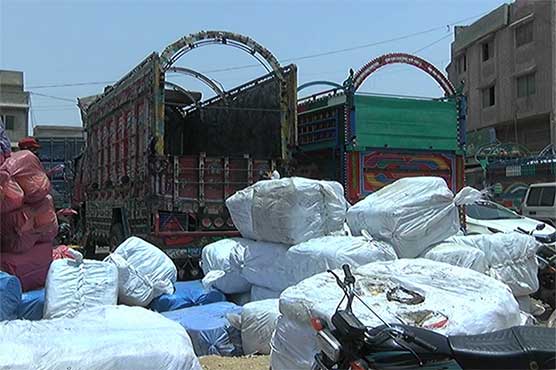 The finished products in factories remain suspended due to protest by goods transporters
KARACHI (Dunya News) – Today witnessed ninth consecutive day of protest by goods transporters in the provincial capital which has started troubling the country's economy
It was reported that damage worth over Rs. 50 billion was suffered due to a standstill protest endorsed by the goods transporters, who carry export and import products to the containers placed at sea port for shipping.
---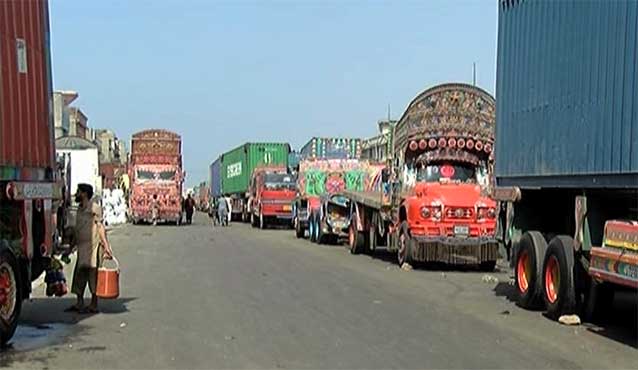 PHOTO: Heavy vehicles lined up due to standstill strike
---
The investors have been facing an immense loss as numerous containers remain empty at the Karachi sea port.
Sindh Transport Minister Nasir Hussain suggested the court to hear case regarding heavy vehicles before May 20 so that business losses can be contained.
Conversely, transports expressed their intentions saying the government is not taking their protest seriously, adding that they would continue to block the overall conveyance of trade goods if their demands were not addressed properly.
The sea port officials said that there were a huge number of containers piled up at the port. According to the officials, ships will have to sail back empty if the transportation of goods is not restored.
---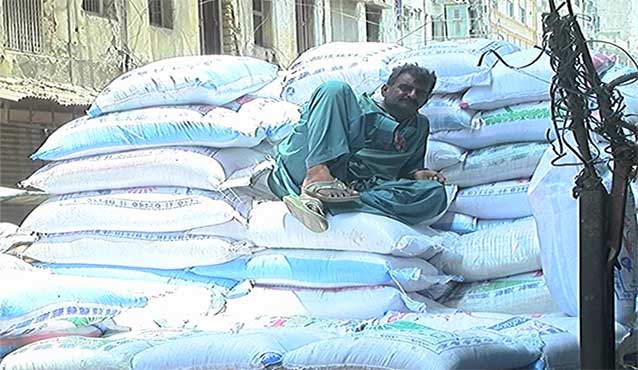 PHOTO: A worker resting above sacks due to suspended trade activities
---
The government of Sindh also warned that if goods transporters' strike was not resolved soon then ships would have to sail empty.
The protest has affected all exporters, importers, manufacturers and investors alike. Due to the unavailability of heavy vehicles, trade activities have suffered a great loss and so has Pakistan's economy.
Business experts have converged saying prices of goods will experience a hike if the matter remains unresolved.