PSX 100-index gains more than 1200 points in aftermath of Panama verdict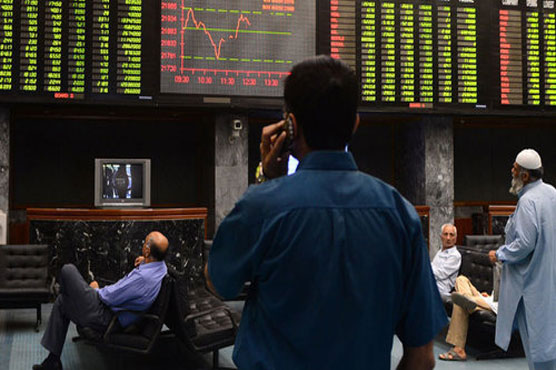 The index decided it final course after the decision.
LAHORE (Dunya News) - The Pakistan Stock Exchange 100-index gained more than 1200 point soon after the Panama Papers verdict was declared by the Supreme Court (SC) on Thursday.
Earlier, the Pakistan Stock Exchange climbed more than 300 points as financial institutions and some of the mutual funds took fresh positions in leading stocks and some of the companies' shares where they hold good promise of return.
Like Wednesday, though the heat was bit less, the index opened on a negative note and slipped by 230 points, however, the fund houses placed fresh position in leading stocks lifting the index, surging by 320 points.
The index was around 47932 points, where turnover was mostly glued to steel, cement, auto and gas companies.
As investors were anxiously waiting the Panama outcome, the index decided it final course after the decision.
Supreme Court of Pakistan announcing the highly-anticipated reserved judgment, has on Thursday ordered to constitute a joint investigation team in Panama Papers case. A split judgement was announced which is 3-2 among the bench. Two dissenting notes in the judgement were given by Justice Khosa and Justice Gulzar. The two judges ruled against PM Nawaz Sharif, whereas the other three were in favour of forming a JIT.