Japan-German group to bid $10 bn for Alstom assets: report
Last Updated On 12 June,2014 About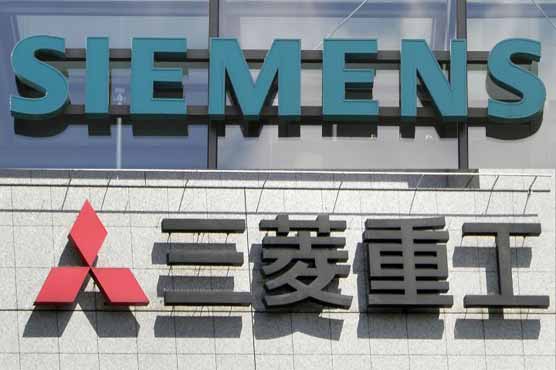 Japan s leading Nikkei business daily says Hitachi might also join the one-trillion-yen bid.
TOKYO (AFP) - Japan s Mitsubishi Heavy Industries and Germany s Mitsubishi are set to bid nearly $10 billion for some of French "national jewel" Alstom s energy assets, a report said Thursday, potentially blocking a $17 billion offer from General Electric.
Japan s leading Nikkei business daily said electronics and machinery maker Hitachi might also join the one-trillion-yen bid, which would be squarely aimed at Alstom s gas and steam turbine business, rather than the wider energy group eyed by US giant GE.
The report, which did not cite sources, came after Siemens and Mitsubishi announced Wednesday that they had "joined forces in evaluating a potential proposal for certain assets" of the French multinational.
They did not elaborate, saying a decision on submitting an offer would be made by June 16.
In an apparent response to the Nikkei report, Mitsubishi said Thursday that said no final decision had been made as it was still studying the deal, including the offer price and other details.
Investors welcomed the news with Mitsubishi s Tokyo-listed shares rising 1.24 percent to 649 yen by the close while the broader Japanese market ended in negative territory.
"It s a forward-looking investment that would expand revenue," said SMBC Friend Securities trader Munenori Nagata in Tokyo.
The deal would boost Mitsubishi s already strong presence in the turbine sector and lift its bottom line following a company restructuring to improve its finances, he added.
"It s better to grow in a field that you re already strong in rather than expanding into all sorts of different businesses," Nagata told AFP. "GE is strong and it would be difficult for Siemens to counter it without making an alliance," he added.
- Foreign ownership worries -
A spokesman for Hitachi said it was aware that Mitsubishi and Siemens were considering joining forces to bid for the Alstom assets.
Hitachi was "not in a position to make a comment" on the Nikkei report, he said, but added that the firm would "continue to cooperate with Mitsubishi Heavy as a partner in the thermal power business".
GE has run into opposition from French nationalists over its offer to buy Alstom s energy unit, which builds generators, turbines and transmission systems and would complement the US-based firm s own power industry division.
French President Francois Hollande is to hold a meeting on Thursday morning to review developments on the sale, according to economy Minister Arnaud Montebourg, who has been at the forefront of trying to woo Siemens into bidding and get GE to improve its offer.
Alstom told AFP on Wednesday it "still has not received any firm offer" from the German group, while GE s proposal was on the table until June 23.
A GE spokesman said the company continues "to have constructive discussions about the details of our proposed alliance with Alstom and remain confident in our proposal".
The energy unit accounts for 70 percent of Alstom s business, and would leave behind the railway equipment division that manufactures France s prized TGV high-speed trains.
Alstom is one of France s biggest private sector employers with about 18,000 staff nationwide, but it depends heavily on contracts with the French government.
Last month, Paris passed a new law that would allow it to veto unwanted foreign takeovers of major French companies, including the GE-Alstom deal.

---
---
Advertisement